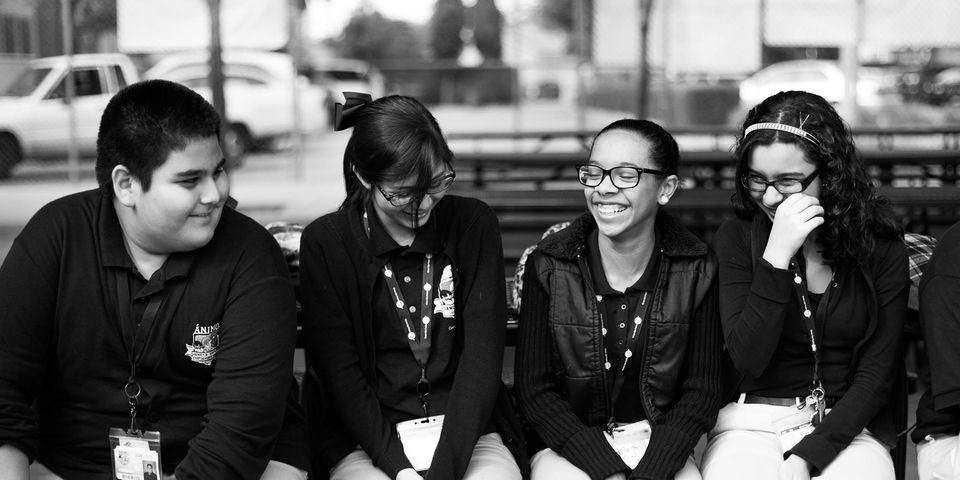 Green Dot California Updates
October 12, 2022
Families, 
For the last 10 weeks, we have been thrilled seeing the academic progress our students have made in each of our classrooms. We have so much to look forward to this semester, and we look forward to your continued support and partnership in our mission to prepare all students for success in college, leadership, and life.
This week, we have a few updates that we would like to share with you regarding network-wide celebrations, progress reports, and more. 
Network Celebrations 
Our schools are founded on the belief that recognition of diversity and investment into history help our school communities grow as we help students pave paths for success. This is why our schools took a special moment to celebrate Latino Heritage Month. While we celebrate our communities all year long, our schools have made space to help our students explore and reflect upon the unique contributions the Latino and Hispanic communities have made in education and our lives. 
October also holds several other celebrations that are dear to our Green Dot family and the broader education community. October also kicks off National Principals Month, where schools across California honor the different ways principals have impacted our lives in education. If you have a note to share with your principal, this is an exceptional time to share it!Lastly, our schools acknowledged how our teachers have transformed education during World Teachers Day on Wednesday, October 5.
Parent Teacher Conferences and 10 Weeks Progress Reports
This month, our schools will open their campuses for parent teacher conferences to discuss student progress at the 10-week mark. Later this month, our schools will mail physical copies of your child's 10-week progress reports. Please reach out to your child's school regarding any questions that you may have on parent teacher conferences or progress reports.
School Safety 
Families, as you all know, the safety and wellbeing of our students remain our network's top priority. As you may be aware, our nation is experiencing an overdose epidemic that has disproportionately targeted young people. The California Department of Public Health reports that fentanyl, a fatal synthetic opioid, is related to many overdose incidents that involve youth.
It is up to our schools, communities, and families to be as vigilant as ever to ensure all students have access to a safe, distraction-free learning environment. 
Recently, the California Department of Public Health released an alert about a new trend involving brightly-colored fentanyl that can easily be mistaken for candy, chalk, and other familiar items.  
According to the department: "Rainbow fentanyl can be found in many forms, including pills, powder, and blocks that can resemble sidewalk chalk or candy. Any pill (regardless of its color, shape, or size) that does not come from a health care provider or pharmacist can contain fentanyl and can be deadly."
For more information about fentanyl, please see the following resources: 
Families, our schools look forward to working with you to prepare all students with the tools necessary for success in college, leadership, and life. Together, we will continue to promote joy and curiosity throughout each of our classrooms.
Sincerely,
Dr. Cristina de Jesus
CEO & President of Green Dot Public Schools California
Important Information
Full-day, in-person instruction — five days a week.
New health and safety protocols to keep your child safe.
More social, academic, and emotional support for your child.
Transparent data on Covid-19 testing available to all stakeholders.
New, personalized accelerated learning opportunities.
Health & Safety
Click here for up-to-date Covid-19 data across our schools.
Click here to see our notice on Monkeypox
Click here to see our the Covid-19 health and safety policies for our schools.
Click here to see our Covid-19 health and safety policies for our teachers and staff.
Click here to see our Covid-19 health and safety policies for our students.
Click here for Los Angeles County Department of Public Health information on Covid-19 vaccines.
What You Can Expect This School Year
In-Person Instruction: Students learn the best in the classroom with their peers. This year, we've made adjustments to our classroom settings to make our classrooms the safe, interactive, and fun learning environments that you remember. All students are invited back to campus this year.
Five-Day School Week: This school year, all students will be in the classroom five days a week with full instructional days. Our high-quality teachers will also offer after-school office hours for additional classroom support.If you or your child is hesitant to return to campus, please contact your principal.
Advisory Courses: In our Advisory courses, students have a safe space to build positive relationships, prepare for their classes, and develop college-ready skills outside of their core classes. All students are pre-enrolled into our Advisory courses at the beginning of the school year.
Counselors Ready to Serve: Our academic counselors are here to help our students achieve their personal, academic, and college goals. With in-person instruction, students now have direct, face-to-face access to counselors to help them with college admissions, academic planning and any mental health or socioemotional needs.
Mental Health Providers: At Green Dot we have at least one, full-time school psychologist serving every school, every school day. Our school psychologists ensure our students have a healthy balance of academic and personal expectations so they can be successful and help our students plan around obstacles to learning.  We also have a full team of clinical social workers supporting students in need of additional support.
Face Masks: Proper face coverings will be required for all students, staff, faculty, and teachers while on campus regardless of vaccination status. Masking will not be required while eating or drinking during lunch and nutrition; while playing sports; or while physically distancing outside.
Our masking policy will remain in effect until guidance from leading health agencies deem otherwise. Your child's school will send a complete list of inappropriate face coverings. Our school staff will provide safe and approved masks to any students who do not have one.
New Signage: Our campuses are equipped with new signage to indicate when social distancing and masks will be required.
Covid-19 Screening: All students, teachers, faculty, staff, and visitors will be screened before entering any school campus.
Continued Covid-19 Testing: Students, teachers, faculty, staff, and visitors who show symptoms related to Covid-19 will be required to take a Covid-19 test. Every school will have self-administered testing kits available to any person who needs to be tested. In a measure of precaution, we will periodically test all students and staff for Covid-19 throughout the school year.All students, teachers, staff, and faculty who are present on our campuses owned by the Los Angeles Unified School District will be tested weekly.These school sites include: Ánimo Jackie Robinson Charter High School, Ánimo Legacy Charter Middle School, and Locke College Preparatory Academy.
Please contact the main office of your child's school to learn more about how we're keeping our students safe.
To prioritize the health and safety of our learning communities, we are asking students to voluntarily submit Covid-19 vaccination documentation to our schools. Our school staff will contact you so you can learn more about how this voluntary action can keep our schools safe.
Since May of 2021, we have partnered with United Parents & Students and St. John's Well Child & Family Center to turn our schools into temporary and accessible vaccination sites. So far, we've helped over 3,500 people across South and East Los Angeles to get vaccinated.
2:1 Computer Ratio: This fall, all Green Dot students will have two computers: one to keep at home and one to use at school.
Fall Bridge: During Advisory courses and in select classes, students will have the opportunity to reacclimate to school and reconnect with their peers to jumpstart the meaningful, in-person relationships they have missed.
High-Impact Tutoring: Select students will be eligible for high-impact tutoring in math to accelerate learning as they return to school.
Building Meaningful Relationships: In each of their classes, students will have the opportunity to rekindle friendships with their peers in person.
Expanded Learning: Our afternoon clubs and activities will return to our schools. Through our Expanded Learning program, we will offer over 100+ live virtual clubs through our partners at arc, Educare Foundation, Woodcraft Rangers, and the Just Keep Livin' Foundation. Students will also be able to participate in select clubs in person, after school. Please reach out to your child's school to learn more.
Athletics: It's game time! Following the latest guidance from the Los Angeles County Department of Public Health, our sports will resume normal scheduling. Please reach out to your child's school to learn how you can enroll your child into intramural and competitive sports today.
Community Resources - Call 211 for 24/7 assistance