Students Thrive Here
Ánimo Venice Charter High School is a college preparatory academy located in the heart of Venice, California. Through Green Dot's small schools model, we are able to give greater focus and support to our students, offering electives in the visual and digital arts, and a rigorous academic program that prepares students for college, leadership and life in the 21st century. At Ánimo Venice we bring together a cross-section of Los Angeles' diverse ethnic, economic and cultural populations within a community designed to provide intellectual challenge, development  creative skills, and a cohesive school culture accessible to all students.
We foster a nurturing community.
We meet students where they are.
We prepare all of our students for college, leadership, and life.
We engage parents as partners.
Message from the Interim Principal
Mack Mossett
Interim Principal
Ánimo Venice Charter High School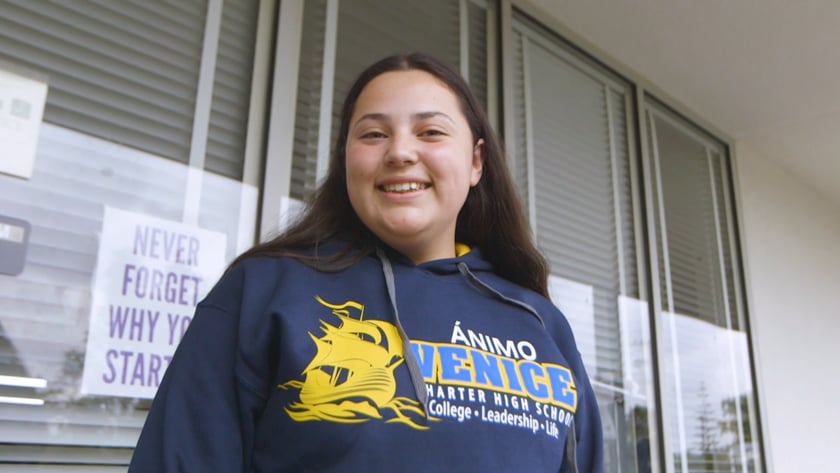 U.S. News & World Report: 2022 Best U.S. High School Rankings
Stories About Ánimo Venice
We offer campus tours if you are interested in learning more. During the tour, attendees will have the opportunity to see the Ánimo Venice campus, ask questions, meet the principal, and see classrooms in action.