Students Thrive Here
At Ánimo Mae Jemison, we are a constellation of learners working to forge an equitable future for our school and community. Together, we imagine, we explore, we persist, we challenge, and we support each other to set our expectations in the sky. 
Everyone at Mae Jemison believes that every child must be prepared for college, leadership, and life - and this begins as soon as our students walk in our doors as 6th graders. A place defined by a social justice imperative that says students who grow up in the Watts and Compton communities can and will achieve at the same level as their more affluent peers. A place in which all students and staff strive to embody our FLIGHT values: Foster Teamwork, Learn Daily, Inspire Integrity, Go The Distance, Hold High Expectations, and Take Initiative. And a place where academic acceleration is truly happening: since 2016, AMJ has made double-digit gains on both the ELA and math SBAC assessments. We invite you to join our community as we work together to best serve our students.
We foster a nurturing community.
We meet students where they are.
We prepare all of our students for college, leadership, and life.
We engage parents as partners.
Message from the Principals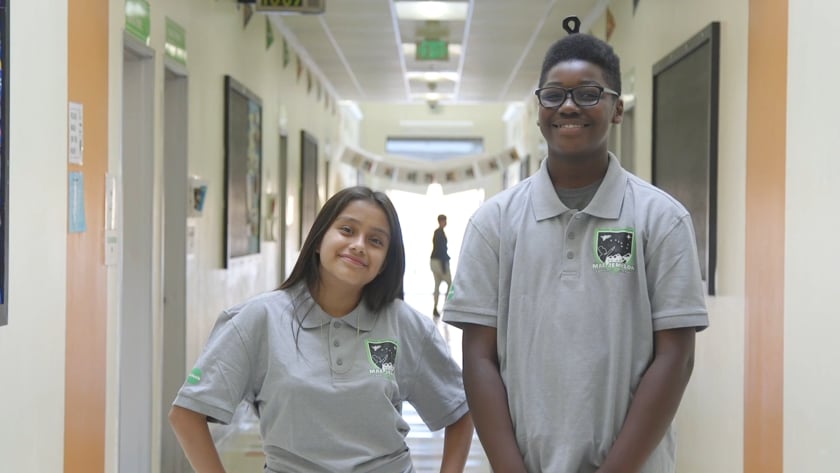 Stories About Ánimo Mae Jemison
We offer campus tours if you are interested in learning more. During the tour, attendees will have the opportunity to see the Ánimo Mae Jemison campus, ask questions, meet the principal, and see classrooms in action.