Ánimo James B. Taylor Charter Middle School is a public middle school in Watts, CA, serving families from a cross-section of racial, cultural, and socioeconomic spectrums, enrolling students in grades 6 through 8. We pride ourselves on building a culture that feels like family, and believe that greatness lives within the Ánimo James B. Taylor walls. Students know and feel that their teachers care, and the community works with teachers and staff to ensure that all students are on the path to college, leadership, and life. We invite you to join our community as we work together to best serve our students.
We foster a nurturing community.
We meet students where they are.
We prepare all of our students for college, leadership, and life.
We engage parents as partners.
Message from the Principal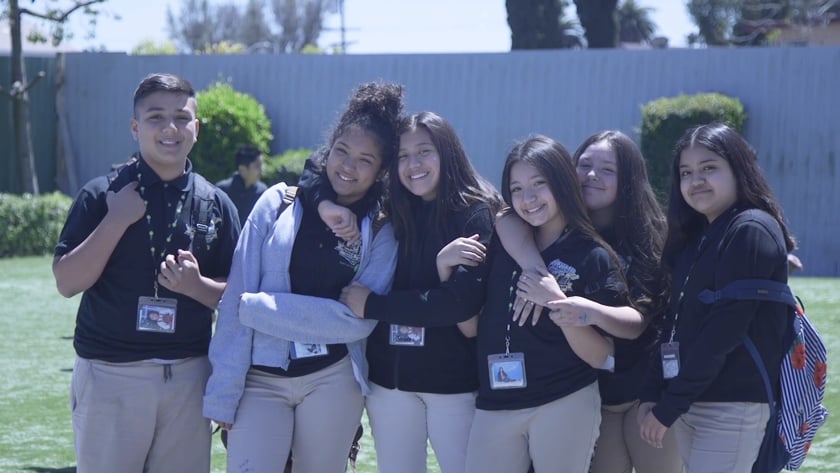 Stories About Ánimo James B. Taylor
We offer campus tours if you are interested in learning more. During the tour, attendees will have the opportunity to see the Ánimo James B. Taylor campus, ask questions, meet the principal, and see classrooms in action.